Introduction
Have you ever wanted to drop your date information onto a calendar? Leave, birthdays, order due dates, etc look so much more comprehensive on a calendar than in a list box. Or what about a scheduler/planner to view appointments or tasks, and edit them?
Enter HotDates. Add HotDates to your program and using the powerful and intuitive templates, you'll be able to view date related information in a calendar (drilling down to month, week and\or day views) in a few minutes. Print your calendar straight to a printer, or edit date related information from the calendar using Drag and Drop, Cut/Copy/Paste or a traditional update.
Are you looking for a Day Scheduler?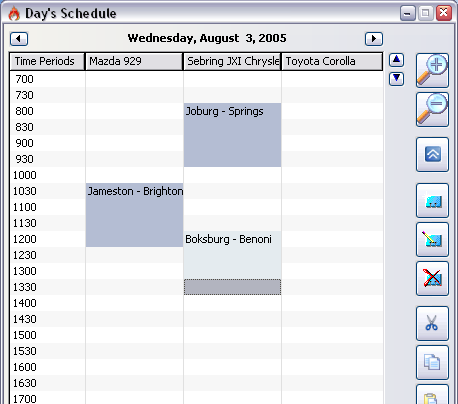 Or a Weekly Planner?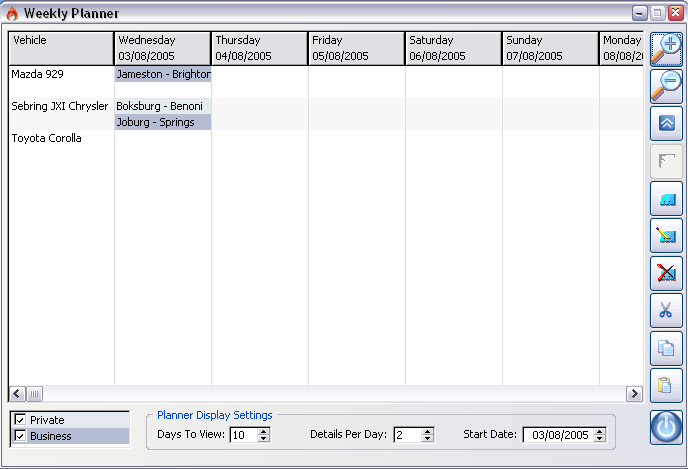 How about a Month Overview?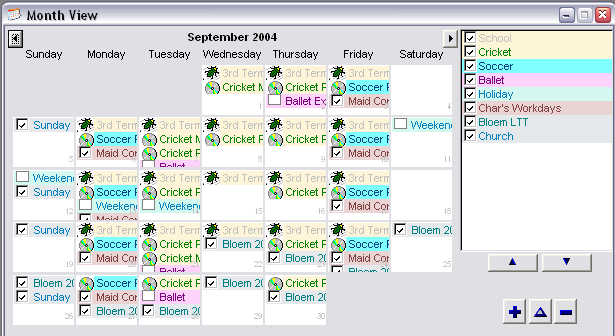 Or a Year Calendar?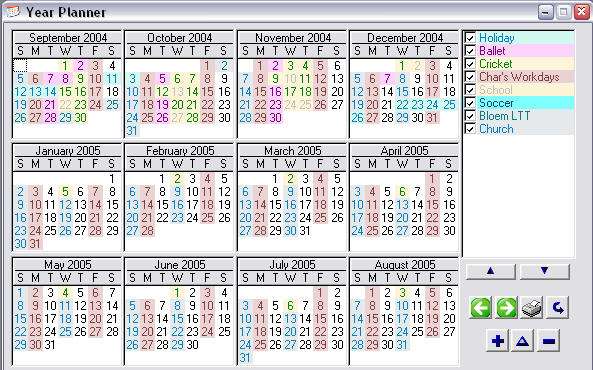 Then HotDates is for you!!
Features
Included in HotDates:
Colorize your data using selectable Legend styles for effective data display.



De-activate items in the legend (using the checkboxes in the list):



Change priority of items viewed (using the runtime priority buttons):





Output your calendar straight to a color printer.
Update your information directly from the calendars (using Drag and Drop, Cut/Copy/Paste and traditional Insert/Update/Delete buttons).





Drag and Drop and Cut/Copy/Paste between calendars.
Date-Range selection for easy data entry.





Set First day of week (in the template or at runtime).
Easy global translation of Day and month names.





Control Templates Included: Year Calendar (1-12 months), MonthViewer, WeeklyPlanner (1 to 100 Days), Day Scheduler and DatePicker. Easily drill down or up between calendars:




Free Email support
No DLLs or blackboxes
Full source code included

What the Users Say...
...the next killer accessory from Capesoft. - Bjarne Havnen



This product is awesome... - Henry N. Manney



The performance has been faultless. A great product ....! -Jim Browne
Compatible With
| | |
| --- | --- |
| Clarion 8 | Yes |
| Clarion 9 / 9.1 | Yes |
| Clarion 10 | Yes |
| Clarion 11 / 11.1 | Yes |
| Clarion Templates | Yes |
| ABC Templates | Yes |
| Local Mode | Yes |
| DLL Mode | Yes |
| Multi DLL | Yes |
Documentation & Support
Cost
The price of HotDates is

$349

. It is available for purchase from ClarionShop.
HotDates Training contains manuals and examples showing you advanced tips and tricks. Available for

$75

(or

$50

when purchasing HotDates) from ClarionShop
For other payment options please contact us
here
Refund Policy
CapeSoft believes that if you aren't satisfied with our products, we would like them back - and we will refund you the money. This allows you to purchase our products with confidence. You can read our full refund policy
here
.