Introduction
The following books were originally written as training materials, and used during multi-day training courses. The notes proved to be so popular that they were further developed and made available as books to the wider Clarion community.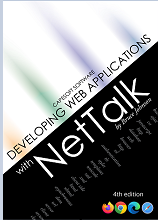 Developing Web Applications with NetTalk (4th Edition)
The bible for creating Web Applications, and Web Server API applications using Clarion and NetTalk.
A critical resource for all NetTalk Web App programmers.
This 4th edition (2022) is up to date with NetTalk version 12.
For more information click
here
.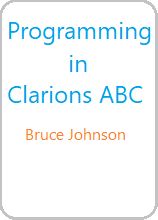 Programming in Clarion's ABC
 An excellent introduction to ABC for all Clarion programmers. Written originally when Clarion 5.5 was current, this book is indispensable in understanding the ABC architecture. Full of useful information that you can use in your programs immediately, it does an especially fine job of explaining the use of embed points.
For more information click
here
.