Introduction
Grey is Out! Cool is in! In 30 seconds or less, apply Makeover to your Clarion application, and make your old app look like it's been completely revamped!
But like fashionable kitchens, anything that looks good now is bound to look "old" in a couple of years. Enter Makeover! By separating the visual design from the Clarion IDE, and applying the design from the Clarion IDE, and applying the design at runtime, you can change the look of your whole app, simply by changing the style file.
Before ...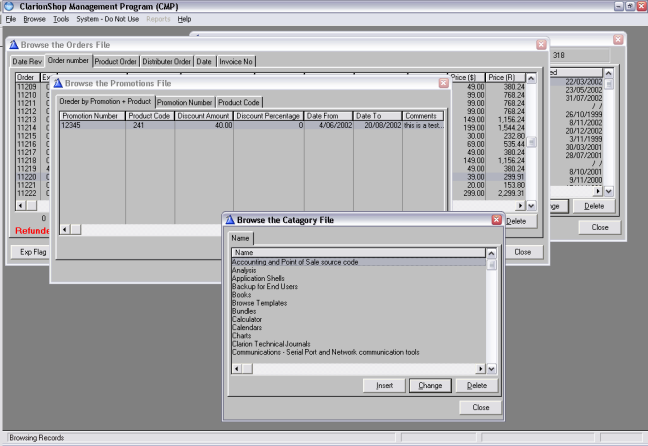 After ...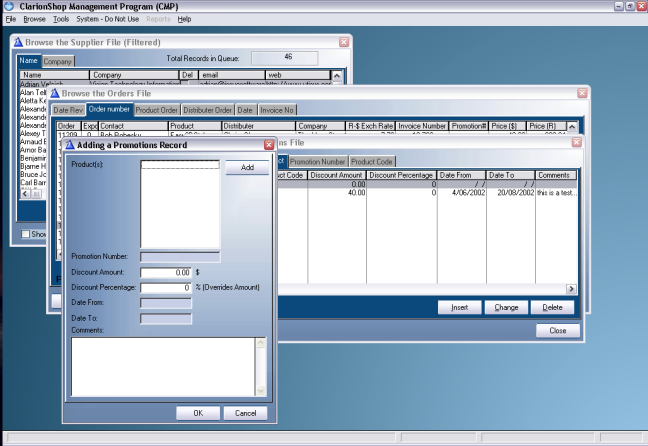 All of the above settings are done at runtime, and are completely configured using the included Styler utility.
Features
Ships with twelve pre-built styles
Includes the Styler style editor
Auto-detects the customer's color depth, and applies the appropriate style
Allows for 15 different window types
Optionally allows the end-user to select a style at runtime

Editing the Style.ini File
Included with Makeover is Styler, a simple Style file editor.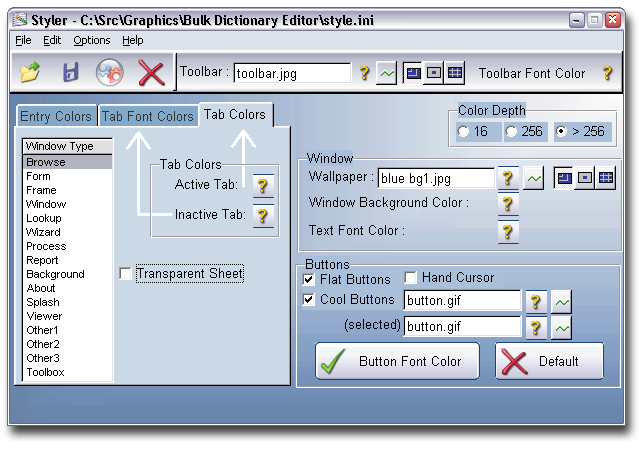 What the Users Say...
Just spent a little bit of time with Makeover and can really appreciate how easy it's going to be to use a uniform color arrangement in my apps.- Brian McGinnis


This product makes it easier to jazz up the screen and be consistent. - Elwin Wagner


Great product and seriously needed. Excellent job CapeSoft. - Chet Sapino.


Today one of my students just went on about Makeover. Said it was a very good utility (understatement). I just love passing along good news<g>. - Russell B. Eggen


A truly FANTASTIC set of templates! Has saved me hours of work! - Tom Drum
Compatible With
| | |
| --- | --- |
| Clarion 8 | Yes |
| Clarion 9 / 9.1 | Yes |
| Clarion 10 | Yes |
| Clarion 11 / 11.1 | Yes |
| Clarion Templates | Yes |
| ABC Templates | Yes |
| AnyScreen | Yes |
| Local Mode | Yes |
| DLL Mode | Yes |
| Multi DLL | Yes |
Documentation & Support
Cost
The price of Makeover is
$139
. It is available for purchase from
ClarionShop
.
For other payment options please contact us
here
Refund Policy
CapeSoft believes that if you aren't satisfied with our products, we would like them back - and we will refund you the money. This allows you to purchase our products with confidence. You can read our full refund policy
here
.